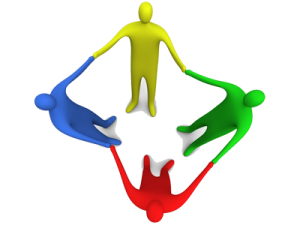 The Advantages and Disadvantages of Shared Hosting
Shared servers are in use by so many online businesses these days. It can provide you the space for your website and sites for other clients as well. The operating system and software applications will be same for all these sites. These are also free web hosting server but the shared hosting has many benefits.
Advantages
If you want to express your new ideas then shared hosting solution is good for you for the freedom it gives. If you are new to the online business, you will be better off with shared hosting. All the necessary features are available for your websites in the shared hosting. The features like multiple email accounts, MYSQL database and easy web building show its reliability and credibility. You can host your website on the powerful web server and that too with an affordable fee. You can have plenty of benefits form shared hosting.
Some other advantages of shared hosting include fast connection, reliability, quality server administration, effective and efficient control panel. It is the most significant environment that can fulfill your online business requirements. You can access all the features of shared hosting. Technical support system will help you in this regard. You can carry-on with affordable budget in shared hosting quite easily.
Disadvantages
Although shared hosting has plenty of advantages but still there are some disadvantages of shared hosting which takes anyone on the back foot. Some of them are mentioned here
Limited Resources
The biggest disadvantage of shared hosting is that you are sharing your resources with everyone on internet. On the other hands you have limited disk storage, bandwidth and memory in shared hosting.
Restrictions of Software
You can use only that software which is provided by the server in shared hosting. You will not be able to implement certain components which may help you to increase the functionality of your website.
Security
Shared hosting lacks in security and due to this flaw anybody can exploit your website. In this case you will be left very little to protect. Security is the biggest issue in shared hosting.
When you find the features like customer support, space and other features, you will be able to decide that whether shared hosting is good for your business and web site or not. If all your requirements are fulfilled then it can be very good for you. If it is unable to fulfill your requirements, you may opt some other web hosting server as well.