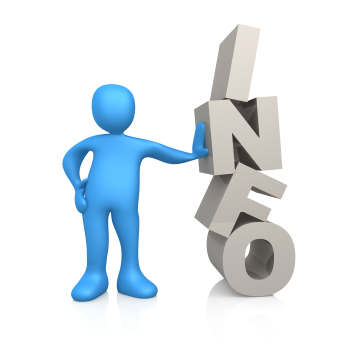 Now that you are ready to build your own business Web site, you're no doubt wondering how much this is all going to cost. As with all things, the cost will vary depending on your particular needs. But here's an overview of the possible expenses:
First, if you don't have one, you will need to purchase a domain name. Domain name registration has become quite cheap lately, and you should be able to register your name for less than $10.00 per year.
Once you have your domain, you'll need to find a Web host. Your Web host will provide space on its servers and will be where your site "lives."
Hosting fees can vary wildly, depending on the options you'll need. For most businesses, a middle-of-the-road site with basic e-commerce functionality, secure socket layer encryption, and a reasonable amount of disk space and bandwidth will generally cost less than $30.00 per month.
The cost of the actual design and construction of your site can also run the gamut, from free to thousands of dollars. Some vendors offer free basic Web site templates, or you could spend $200 or more buying a premium template.
If you'd rather hand off the entire project to a designer, you could easily spend anywhere from $1,000 to $10,000 on a basic site, with or without e-commerce capability. Your options are quite myriad at this step, and your needs (and budget) will determine what's within your reach.
Site content – the actual words on your Web pages — is one element of site building that often gets short shrift. But sales copy is essential to success on the Internet, and you should commit to making it the very best it can be. If you don't have the time or skill level to develop your own content, a professional copywriter will typically charge $25.00 to $35.00 per page for your site. While this may seem expensive, well-written sales copy can increase your sales exponentially.
All told, you can expect to spend more than $1000 for a small, professionally designed Web site, or as little as $50 if you decide to build it yourself. You'll need to keep in mind recurring fees, such as monthly hosting charges, domain renewals, and merchant account fees (if applicable).
Don't be afraid to shop around for the best deal before settling on the designer, template provider, or Web host. The market is extremely competitive, and you can find great deals if you are patient and do some research.