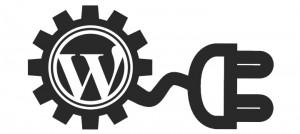 In this article you'll find more than 30 cool WordPress plugins
to customize and tweak the performances of your blog site. Do you want more SEO
control, There are many blogging platform out there and they all do pretty much the same: get you started to publish your own content. But
WordPress is by far the favorite one by bloggers. Why? WordPress has an awesome list of plugins to help you personalize your blog and add extra features.
a) Content sharing
b) Spam Fighting
c) SEO
d) Navigation Enhancement
e) Stats
f) WordPress Admin Enhancement
g) Content Embedding
h) Miscellanous
Original list by Ruchir Chawdhry on TechVivo, extended with the contributions of Robin Good and Matteo Ionescu. First published for MasterNewMedia on December 11, 2008 as "30 Cool WordPress Plugins For Web Publishers".
Photo credits:
Content Sharing – benseguenia khaled
Spam Fighting – Andrea Danti
SEO – Marco Rullkoetter
Navigation Enhancement – Phecsone
Stats – Janaka Dharmasena
WordPress Admin Enhancement – WordPress
Content Embedding – norebbo
Miscellanous – Vitaliy Tumanyan